The design research
If we can redefine what home is, will we feel more at home?
Belonging is an essential but elusive feeling. In her research Jet explores the role of design to bridge the abstract and personal.
In the process of crossing cultures we take only part of our home culture with us, essentially rendering ourselves fragmented when arriving at the new cultural context. This fragmentation can cause us to lose our sense of belonging. For her research Jet developed a methodology suitable to the question how can we co-create a sense of belonging in a multicultural society?
In researching belonging, however, two issues pertain. That belonging is an abstract and personal feeling. Jet believes that this is where the design research approach has a valuable role. By 'thinking through our fingers' we take time to process and rearrange our thoughts. In her research Jet explored different methods to help participants define what belonging means to them, while creating space for their personal development.
Belonging tattoos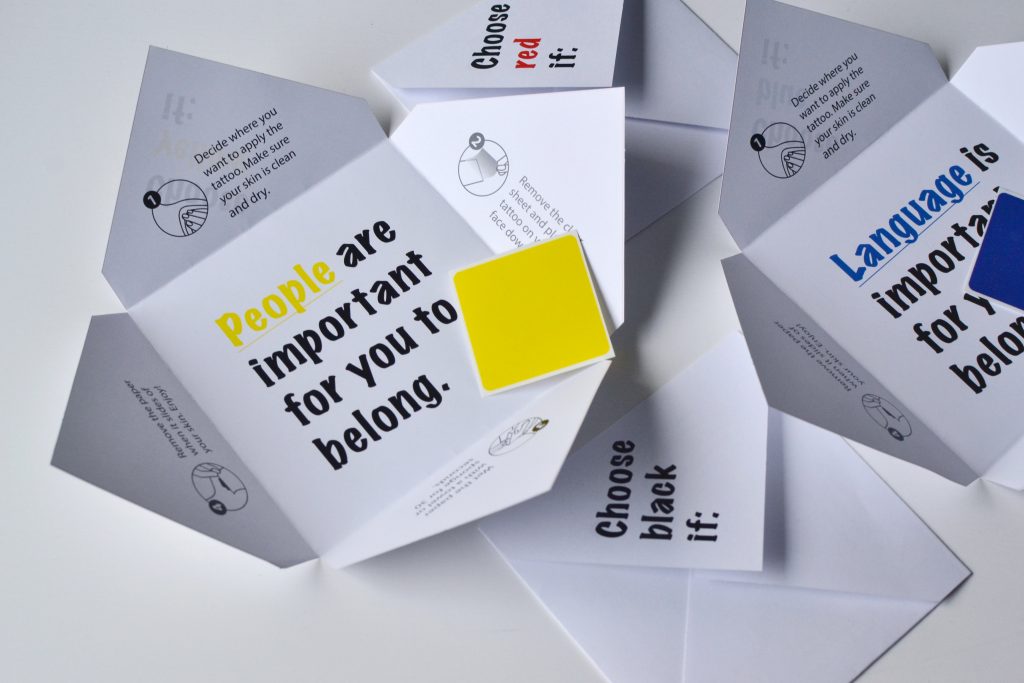 Her research resulted in the Belonging Tattoos method, where participants are asked to express their sense of belonging through a colour coded tattoo making process. Through this playful approach the heaviness and elusiveness of belonging is made lighter, while the embodied approach connects the question to the participant and allows for authentic definitions.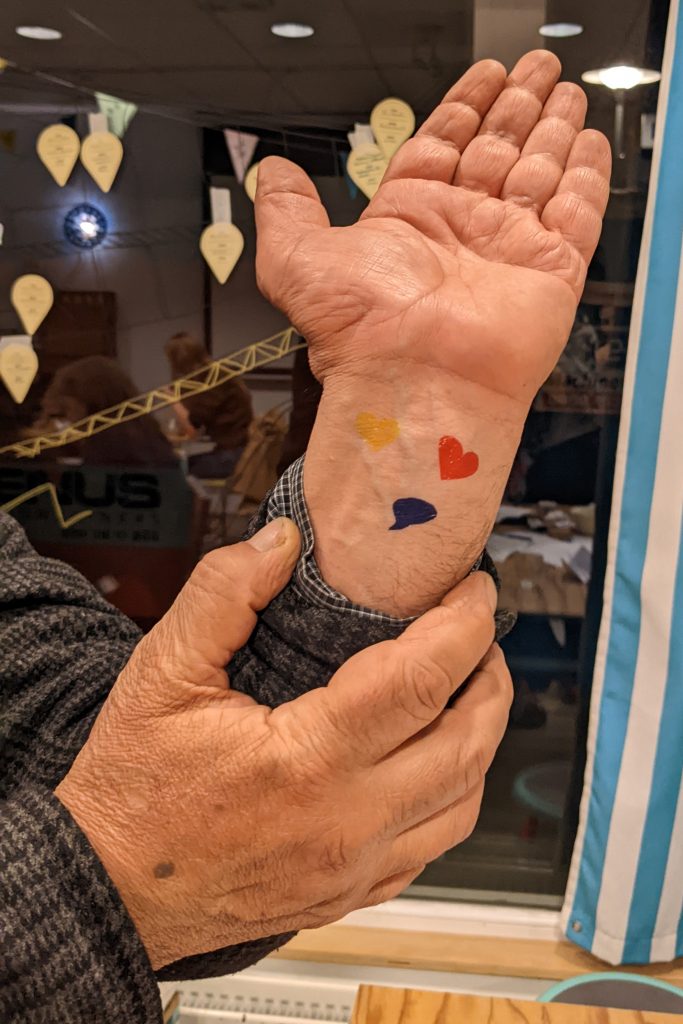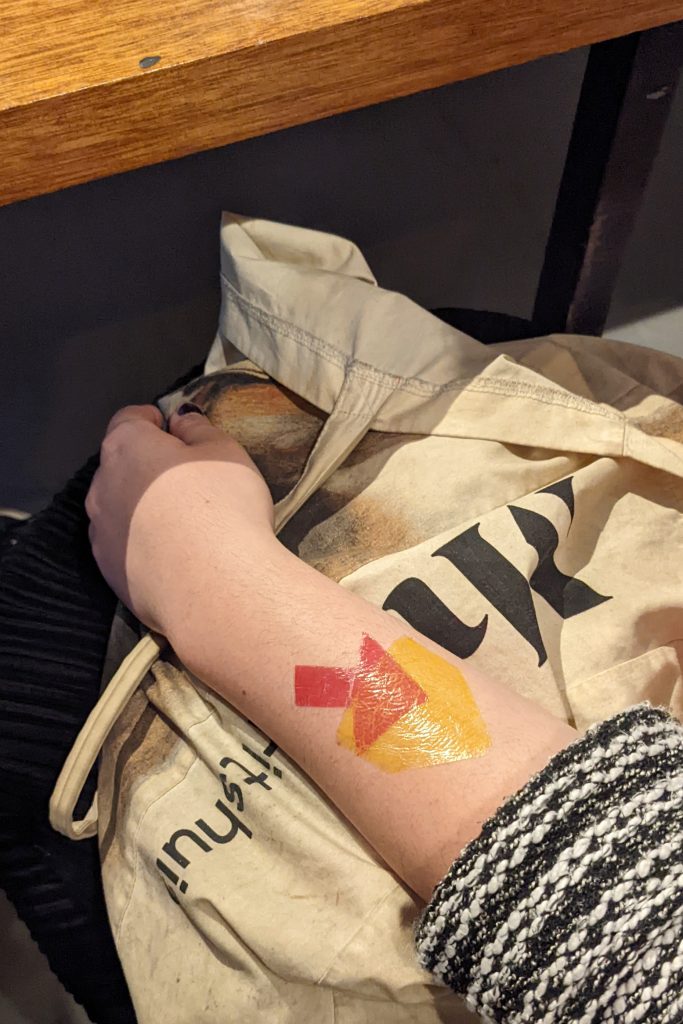 The new practice
The methodology
Alongside the Belonging Tattoos method, Jet has developed a methodology which can be applied to a broader social context. For example subjects regarding changes in social dynamics. The methodology focuses on the personal development of people and on making elusive subjects approachable.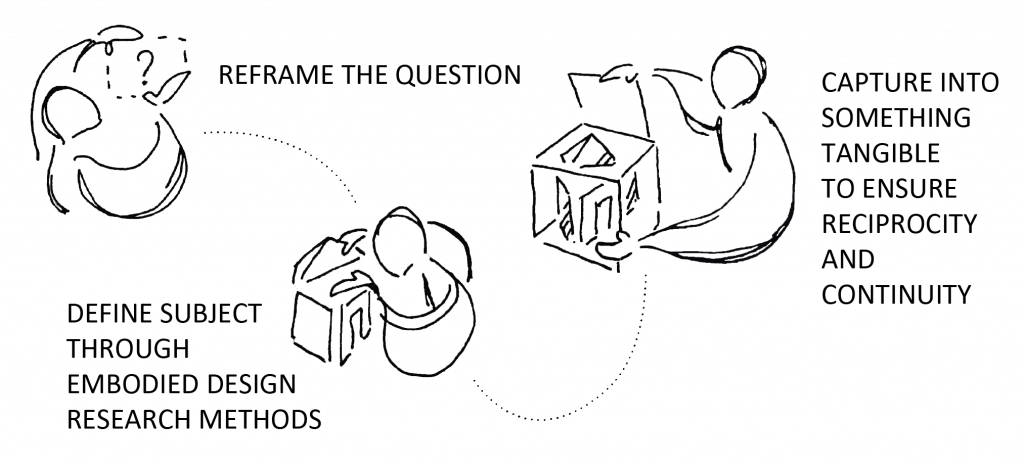 Through reframing the question a research subject can become lighter. However, if the reframing action is language focused, defining an elusive feeling can still be a challenge. Thus, alongside reframing, Jet designs material in which an embodied approach guides the participants through the defining process. For example by making tattoos or going through a body painting ritual.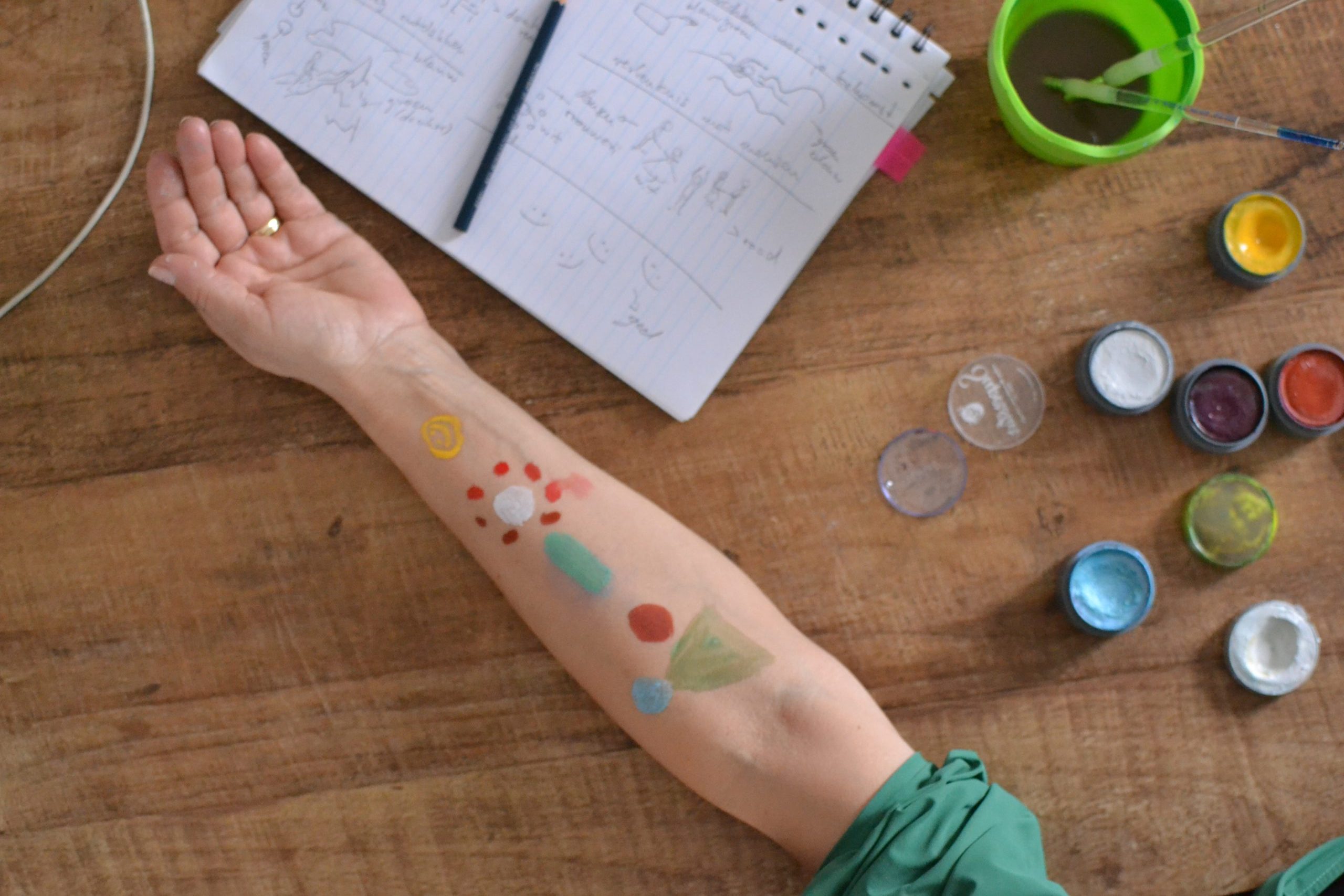 Including the body in the process literally, and through the process of making something, helps to connect the subject to the person, and have them form an authentic response. The process is captured in a tangible object, representing the defined subject. This approach ensures reciprocity and continuity, which Jet believes to be essential in research concerning personal experiences.
Design can clarify belonging. Involving the body can make it personal.
The designer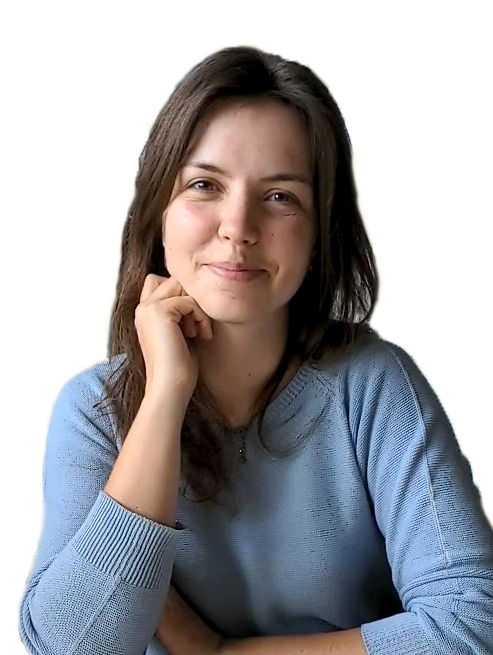 Jet started her practice as a graphic designer, after which she went to the Gerrit Rietveld Academy to become a jewellery artist. In her practice she creates art projects which comment on socially relevant subjects, often concerning multiculturalism.
Through the Master Design she has found her position as a design researcher who uses an embodied and personal approach. Her expertise lays in guiding people in their translation from abstract to tangible. She does this by designing material which reframes abstract topics to accessible and playful questions, and by creating a setting where there is space for personal and social development.
From this position she aims to work with other academic and applied researchers to explore the role of the designerly approach in the social context. For example by implementing her methodology with an applied research lectorate, or by collaborating with social scientists and applying the Tattoo Method tool in research about belonging.
Research Publication: What is home to you?