The design research
On Classification was the first research project designer and researcher Mark Mulder conducted as part of his studio's ongoing design research on visual identity politics.
The research project #0–On Classification focusses on mechanisms of human classification, as seen in a media reality. It explores the diverse, intricate and delicate ways the identity of social groups is constructed and how this construct is used as a political tool to define people and cast them into classificatory groups.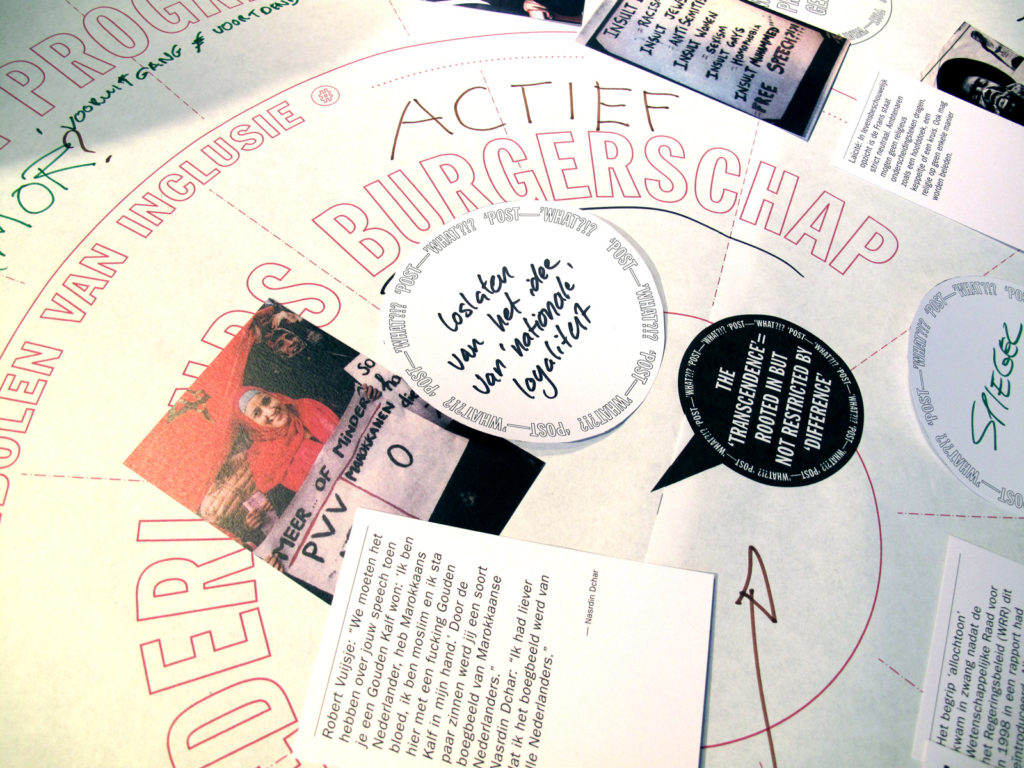 Method
The method that was developed during the Master was to define a research area (in this case the Dutch left-of-center newspaper The Volkskrant) and collect data (i.e images, facts, quotes and headlines) via a set of rules. The collection was then deconstructed via a series of iterative visual analyses; a contextual/historical research, a data visualisation on typology and stereotypology and, finally, the visual dialogue as method to get a new and intersubjective perspective on the issue. The different methods and perspectives ultimately lead to the overarching question: "How can we design an alternative system that celebrates or acknowledges the complexity, ambiguity and fluidity of identity?"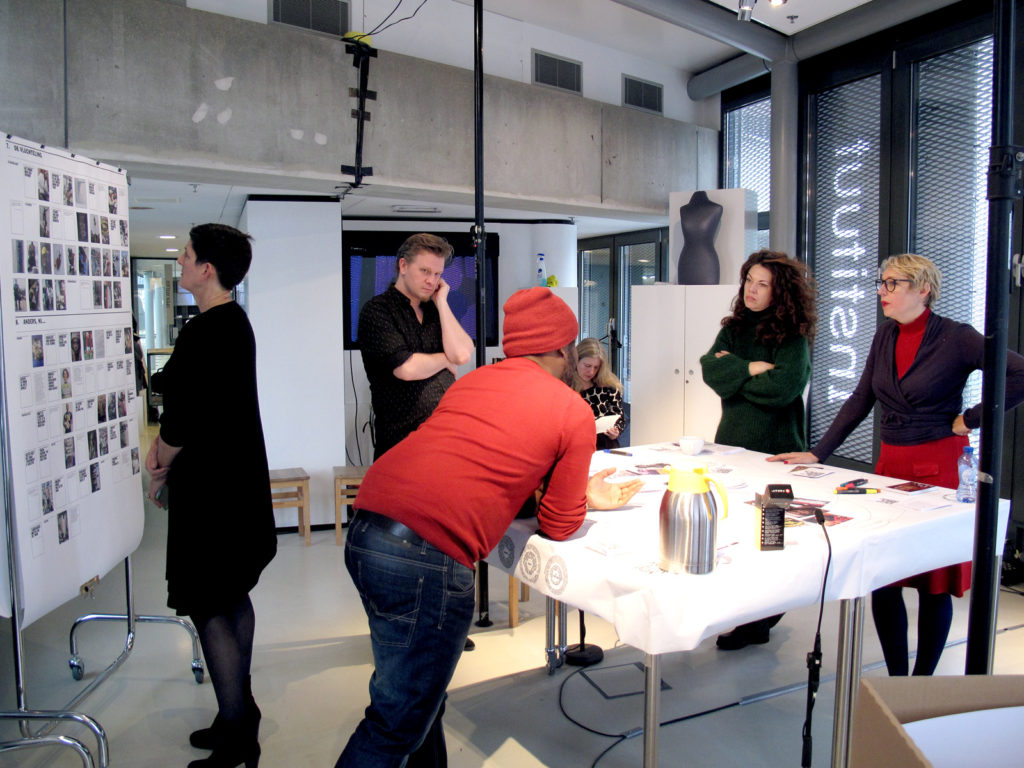 The new practices
post-what
Post-what.com is the online research space initiated by the Studio for Visual Pop.Culture on questions of visual identity politics in an age of cultural diversity. This online platform makes it possible to share research-in-progress and a rich knowledge base with audiences, (potential) commissioners and students.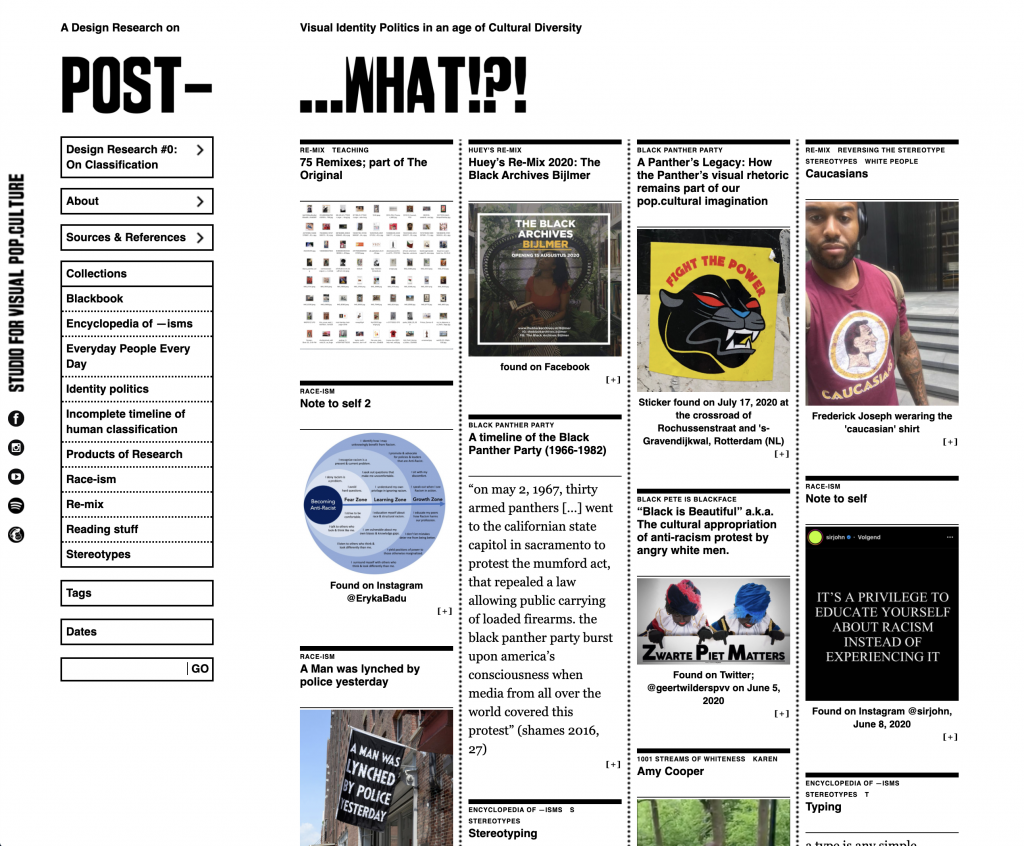 On Remix
Following the direction of the first research "#0—On Classification", Mark is now working on a second research project that researches how principles, aesthetics and strategies derived from remix-culture can be applied as methods and tools for visual analyses. This results in a research-in-progress, #1—On Remix: The History of Huey in a Rattan Chair (working title).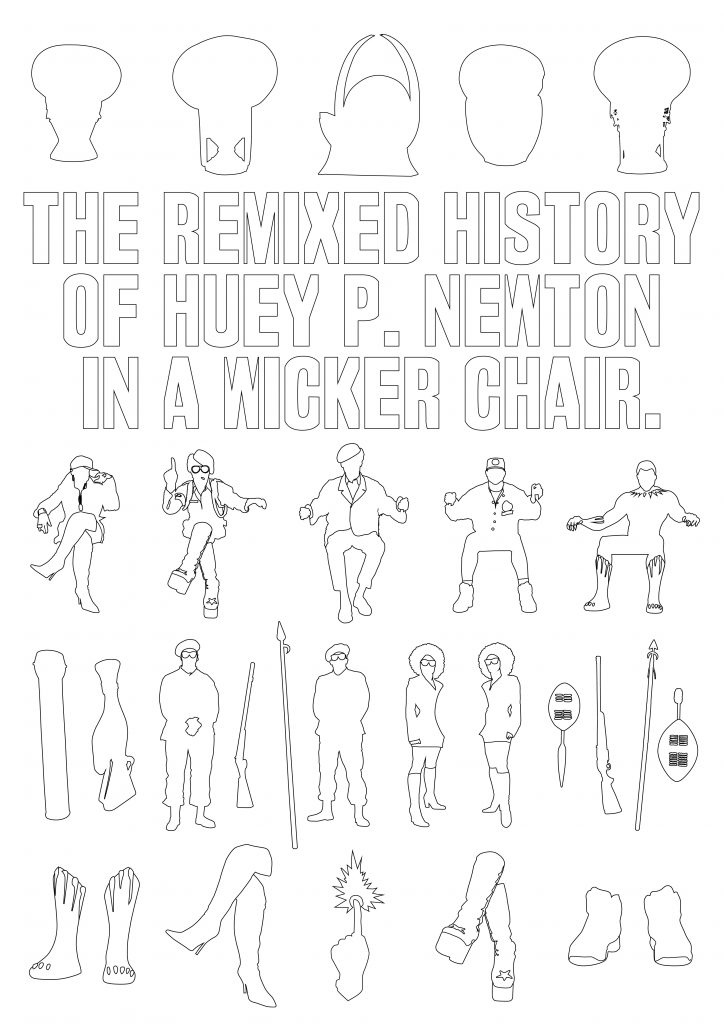 The designer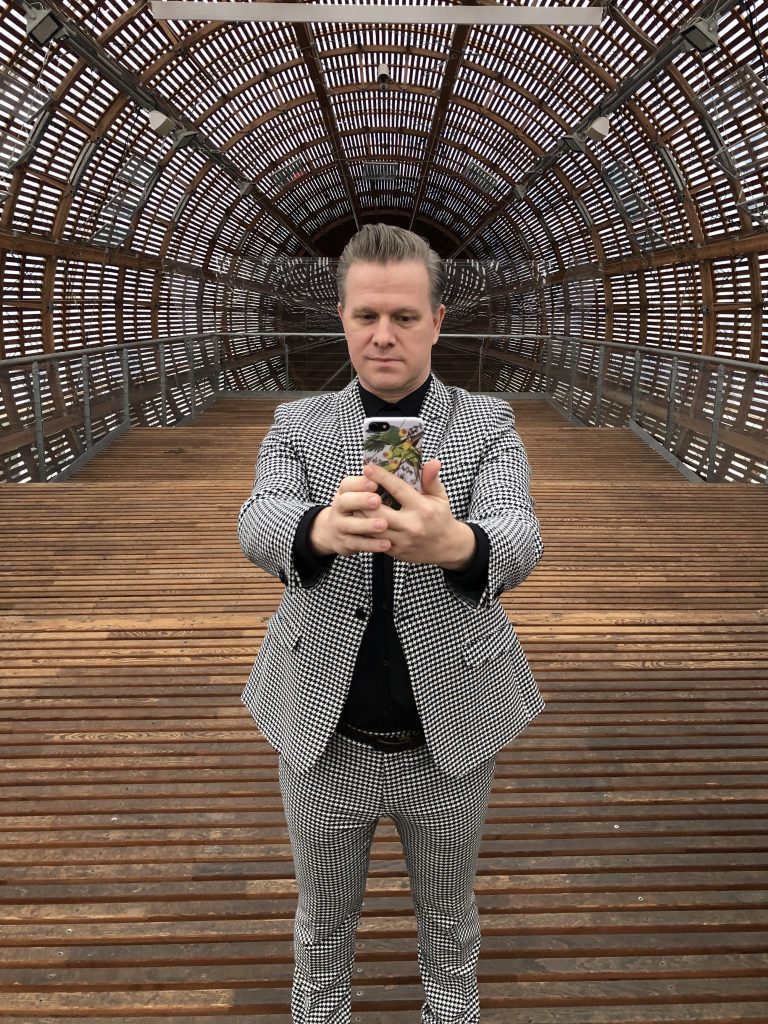 I identify as a jazz-cat in a dog-eat-dog-world
Mark Mulder (Delft, 1976) is a graphic designer, design researcher, educator and organiser based in Rotterdam (NL). Under the moniker of the Studio for Visual Pop.Culture, Mark designs and researches in the field of visual identity and media-communication strategy. Mark works as an educator and coordinator at the Willem de Kooning Academy. He teaches in the field of graphic design, design research, visual analyses and representation.